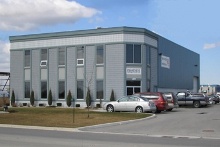 Prominent Fixture & Gauge Ltd., operating in Oldcastle, Ontario provides reliable services to the automotive stamping, plastics and machining markets with more than 30 years of experience in the design, production and certification of checking fixtures and gauges.
With approx 30 employees and an 11,000 square foot facility we employ state-of-the-art design, build and certification capabilities using the latest in CAD/CAM software, machine centers and inspection equipment.
We work closely with our clients on concept development, design, cost analysis, production and implementation drawing upon our experience, skill and ingenuity to complete simple or complex projects successfully.